Domestic, Industrial & Commercial Electrician, Ballarat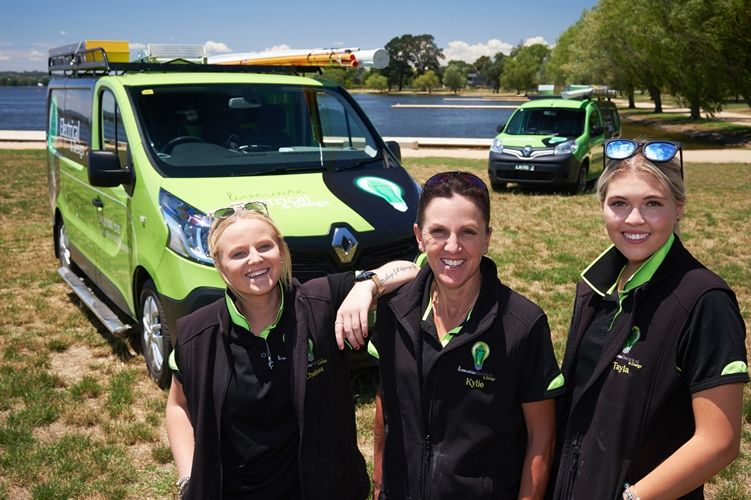 We'll show up on time, solve the problem and remove the mess.
Hi, I'm Kylie Slade, owner of Livewire Electrical and Design. We are a young business that has grown quickly because we concentrate on getting the simple things right. Customers value punctuality, professionalism and a result that solves the problem – so that's what matters to me.
Not long ago, I was working alone out of an old ute. Gradually, customers started telling me what a good job I was doing. I slowly learned they were telling their friends and associates too! I took note of the things they said and saw a pattern forming that was fairly straight forward. They liked that I showed up on time, solved the problem and removed the mess. It really is that simple to get yourself recommended as an electrician.
Over the years, I've kept working away at it and, thanks to my customers, the business has grown. Now we have two qualified electricians, an apprentice and two new bright green vans (you can't miss us!) to get around in.
We enjoy working as a team and putting a smile on our customers' faces. Whether they are home owners, industrial complex managers or business owners with a shopfront they all appreciate the same things. So that's what The Livewire Electrical and Design team delivers.
The plan for the future? Keep doing what got us here in the first place. Why mess with a winning formula?